This is taking far longer than I expected. I should have guessed this sort of thing would happen though. Whenever I want to do something and make plans to do so, all sorts of other shit comes up.
First I get sick on the weekend i wnat to do it, and then I get busy with work and extracurriculars so that my free time is sucked to nil the week following. It is a pain in the ass, I tell you. Technically, it is not big worry. It is not as though I am losing money over it. This page is mostly a platform for my CSS tinkering.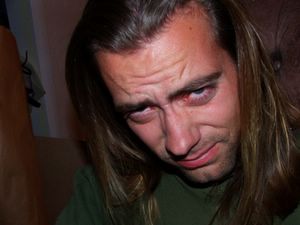 In other news though, I finally bought my first decent digital camera. It is a FujiFilm FinePix S5100 and I am rather pleased with it so far. Yeah, it is only 4.0MP, but technically, I have never really needed any photos that big. It has a few mild SLR camera features and feels similar to one too. It is comfortale to hold.
I have been snapping all sorts of things with it. In fact, I took the picture you see up in the header with the camera. I have placed the original here, but at a rather low resolution. Just to give you a taste. I plan on taking some better pictures and posting them at some point, too. So you have that to look forward to.
Some other plans are to get my old comic up here and archived again. I will most likely be putting them into the Textpattern system for now until I get myself another system built. That wil be a long time coming though.
Comments:
< Previous Article Next Article >